The Zimmerman Analytic Platform (ZAP) is a web-based platform for the Zimmerman Program on the Biology of Von Willebrand Disease. ZAP enables analysts and investigators to access genomics results data sets quickly through the browser. Investigators can use ZAP to request that analysts in the bioinformatics core perform new genomic studies, and analysts are able to reply to these requests, with addtional explanation if needed. Once a request is accepted, the study is initialized in ZAP and the study hypothesis and design are available for review. Analysts are then able to update the active research study with additional design details, flag any possible complications or concerns, post updates about the study progress, and eventually upload a final report and results data.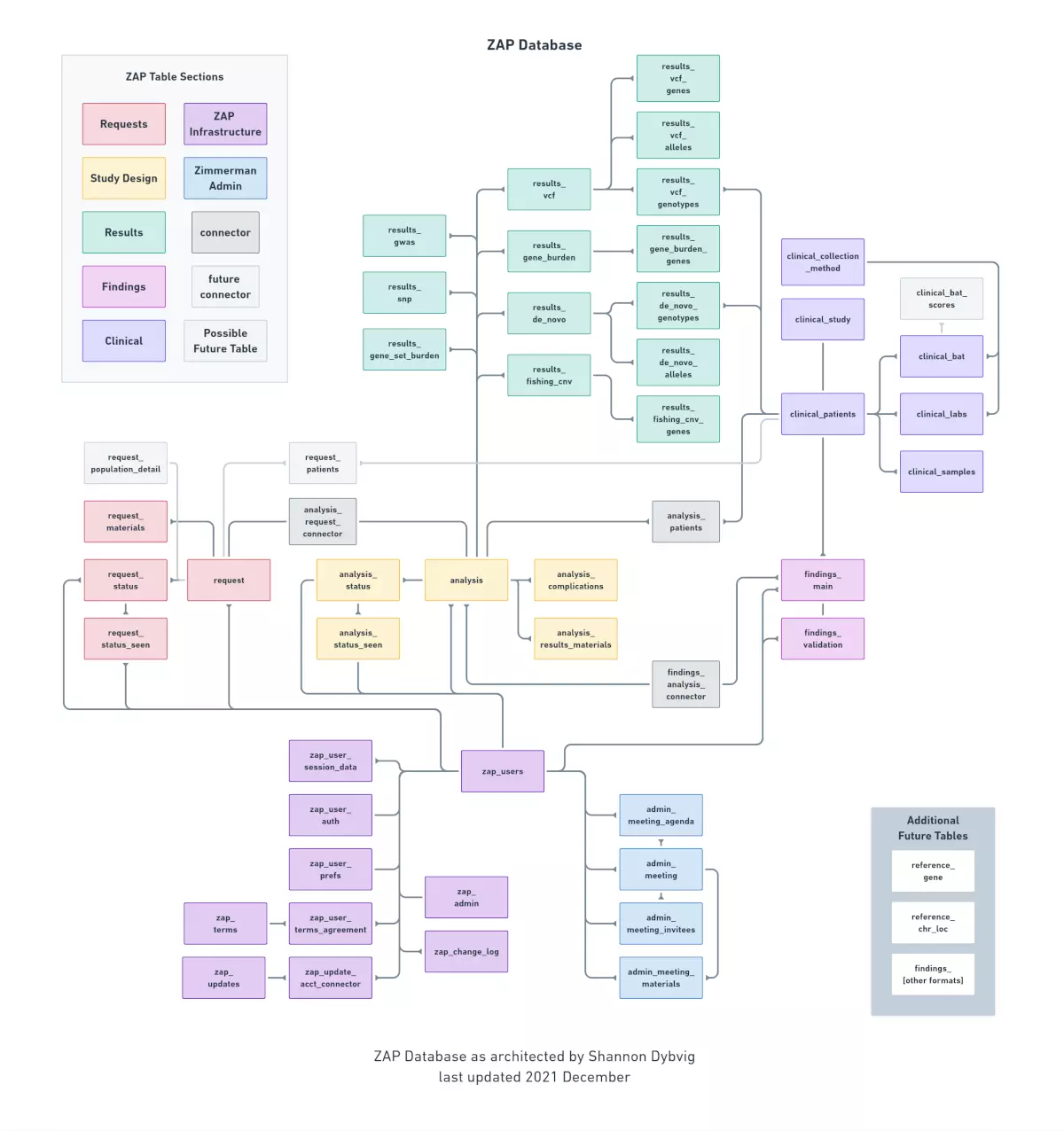 The ZAP Database is divided into 7 sections: Requests (for the study request feature), Study Design (detailing type of study, quality controls, and general information like when it was performed), Results (genomic study result data), Findings (high-level preliminary findings to validate and study further), Clinical Data (de-identified patient data collected in previous studies), ZAP Infrastructure (for running the platform), and Zimmerman Admin (for meetings and internal documents).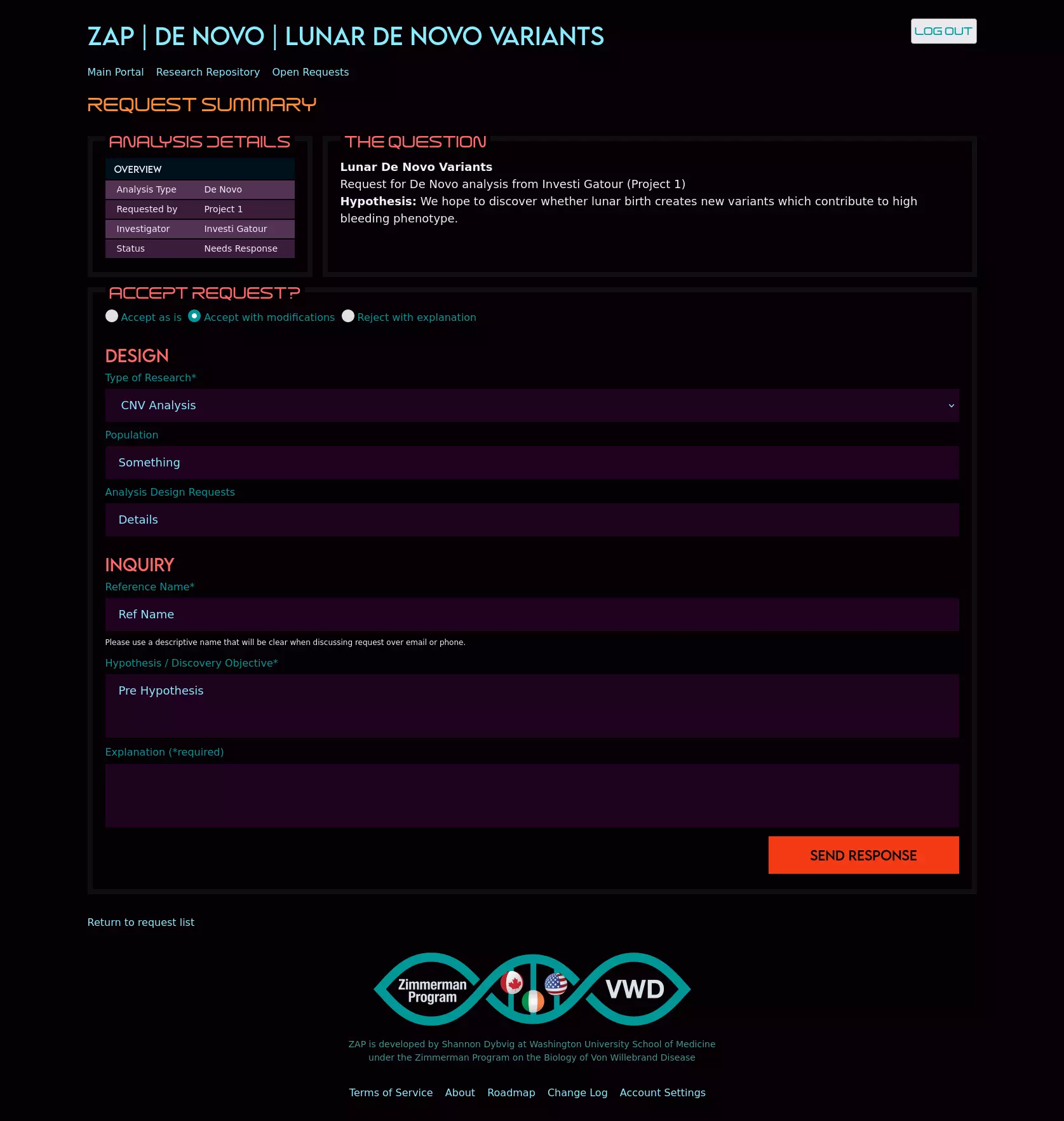 Analyst View: Study Request Handling. This is an example of what the second stage of handling a request would look like, from the view of an analyst in the Bioinformatics Core. The page displays request details (such as type of study requested, and the discovery objective) as well as options for how to respond to the request. In this case, the selector for "Accept with Modifications" has been chosen, which brings up a form with design options for the analyst to modify the options presented.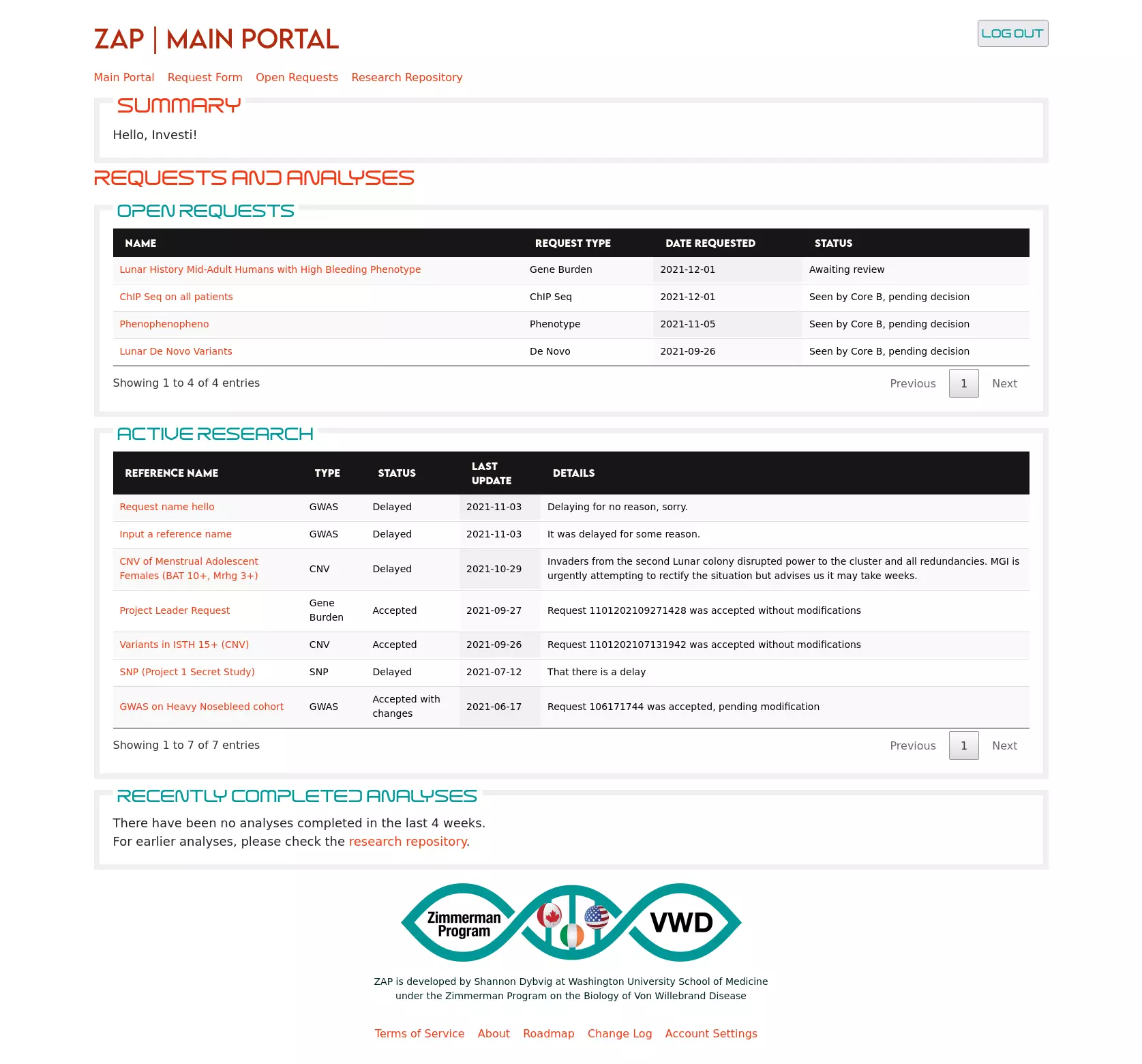 Investigator View: Main Portal. The Main Portal is the first page any user sees upon successful login. It displays a summary of recent updates, if any, a list of open requests, a list of active research, and in the case of an investigator account, any recently-completed research.